PDF Viewing was never so amazing!
Create PDF Viewers for your PDFs easily – as easy as doing nothing! Your PDF file links are already ready to popup viewer/flipbooks as soon as you activate the plugin.
PDF Viewer
Supports traditional PDF viewer that scrolls! Best solution for PDF files that are not consistent in Page sizes, and have smaller texts.
Try yourself!
Realistic 3D Flipbook
Is your PDF a design showpiece? Then why not take to one level further? Realistic 3D flipbooks will help you present your PDF in a real 3D book!
Try yourself!
Fast CSS Flipbook
When you want simpler design, you can always use CSS based traditional flipbook. Easy to load and faster with less files.
Try Yourself!
Read PDFs on your site
Want to display your PDF documents on your sites? You have it covered now! It's just as easy as adding a link like below!
When PDFs are ALIVE!
Want to pump life into your PDF documents! Just turn on the realistic 3D flipbook mode and your documents are now alive as 3D PDF Flipbook!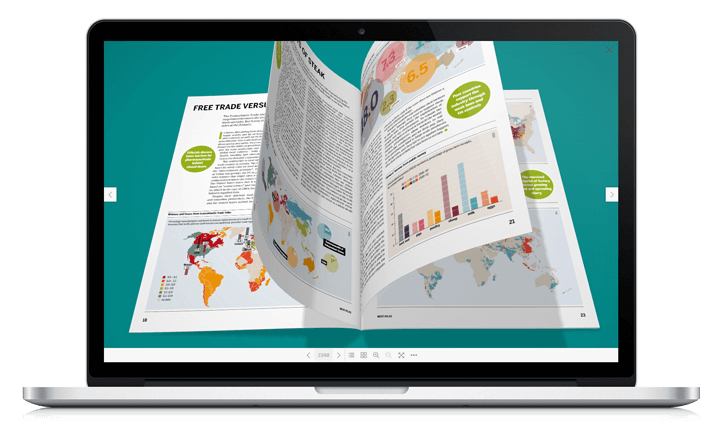 We are driven by simplicity
We believe – If things aren't simple to use, they are not good solutions. Creating flipbooks are as easy as creating a WordPress post.